I'm kind of hung over myself and ended up missing a classic return to form from
Dr. Scott
late last night, but apparently he was banning people left and right in a very inebriated
Fatti Miami's
channel for such egregious infractions like asking why he went and zapped another chatter in the channel. One thing led to another and Scotty got unmodded, and I'm sure you can guess how far down the slippery slope things spiraled from there. That's right, straight to the most brilliant "Twatter" account "every" , created !
And now, some stream of consciousness thoughts:
You internet terrorists just don't get it do you? This is a man's life, his very non-sexual livelihood that's hanging in the balance here. Stop fucking fucking with him for fuck's sake!
Drink up, Mariana, so the pain will go away and maybe Uncle Scott can coerce you into making your granny panties go away too. For the express purpose of admiring your naked beauty in a totally platonic, non-sexual way of course.
Get your minds out of the gutter, people. Scott doesn't have those types of sinful urges anymore, no matter how much time he spends on My Free Cams watching one 21 year old cam ho bang another 21 year old cam ho up the ass with a barbed wire baseball bat. So stop trying to make him into something he's not already, okay?
Credit ThirdHole, TopCat, Prefect, and DFW for the related gifs and pics below.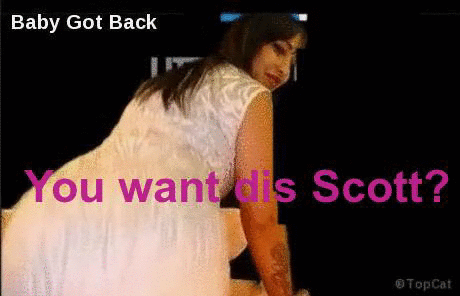 As Prefect mentions below, "Scottt" (3 T's) couldn't have been too hurt by the loss of one of his few remaining Seventology Angels since he went right to work trying to recruit a replacement for the lost loins of his beloved chicken-head. Says a lot that one could easily see the real Saint Seven doing something like this after his harrowing experiences earlier in the night.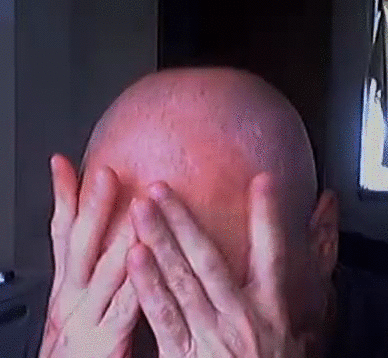 **UPDATE** - And the Twatter beat goes on. When oh when will people stop misunderstanding Scotty's intentions and let the shining light of Seventology bask them in the glow of Scooter's irrefutable "Troof"? It's all there for the taking, ladies ages 17 to 24. You just have to be willing to open your heart, mind, and legs and let Dr. Scott's pathology into your life.
BTW, I would say that making an Anne sock puppet and hanging it from a noose to impress a few girls young enough to be his daughter a few days after she died would maybe be slightly disrespectful and kind of in poor taste. But what do I know?